The Game is looking out for talent. 
Geographically diverse talent.
Game posted a call for a rapper from each of the 50 states he could sign.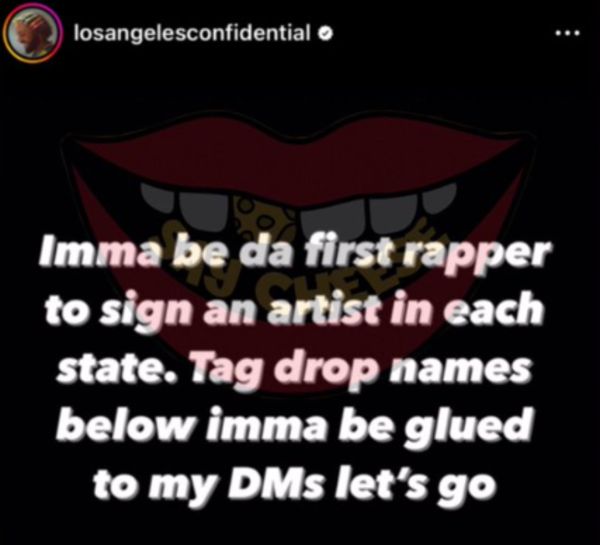 "Imma be da first rapper to sign an artist in each state.  Tag drop names below imma be glued to my DMs let's go," he typed.
Soulja slander aside, we'd be cautious about sliding into Game's DMs.  He's been accused of trying to scam unsigned rappers in the past.