Both of Pop Smoke's albums dropped after he was killed.
While he was working on the first when he died, he had no knowledge of the second, Faith.
Pop's manager Rico Beats produced a bunch of the tracks on Faith.
Still, he's pretty sure Pop wouldn't have approved of the album.  He discussed that and more with a fan of Pop's.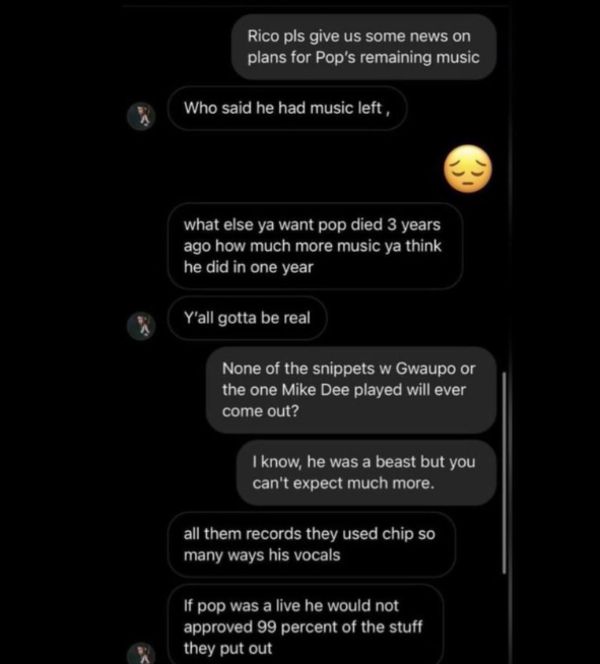 "If pop was a live he would not approved of 99 percent of the stuff they put out," Rico said in the Q&A with a fan.
He added that there won't be any more posthumous work from Pop because the vault is dry.
"what else ya ant pop died 3 years ago how much more music ya think he did in one year," he typed.