It's being said that Trina performed poorly at the Dallas stop of the Legendz of the Streetz Reloaded Tour earlier this month.
Others on the tour include Jadakiss, Jeezy, Cam'Ron, Rick Ross, and T.I.
During Trina's set, people can be seen walking out and they later went on social media to complain.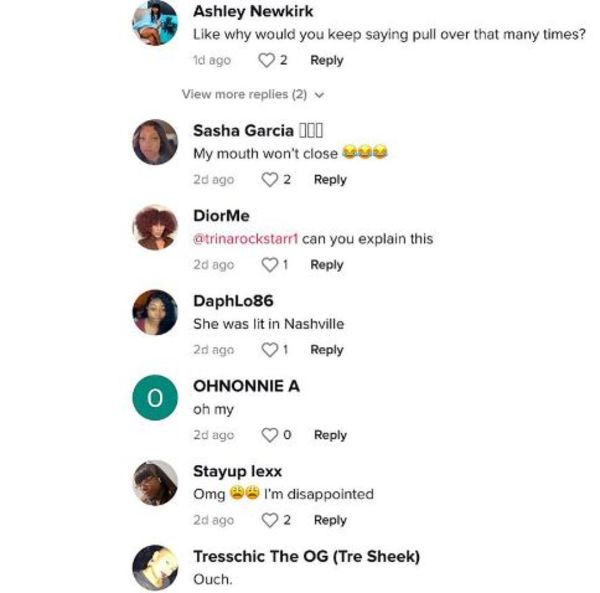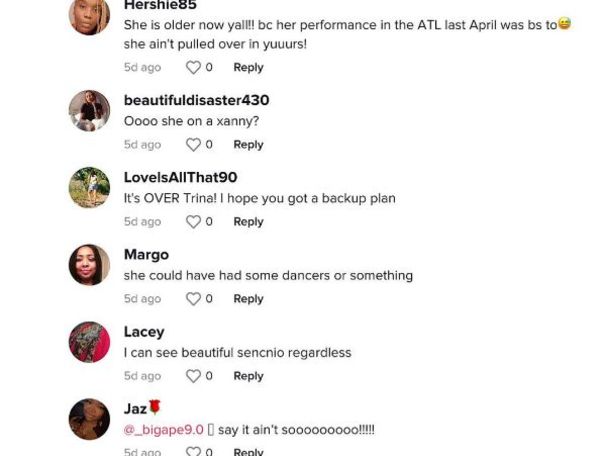 "I'm never going to a Trina concert ever again," one person wrote.

"It's OVER Trina. I hope you got a backup plan," another person stated.

"She's older now y'all. [Because] her performance in ATL last April was BS too," a third comment read.
Trina hasn't responded to the complaints yet.