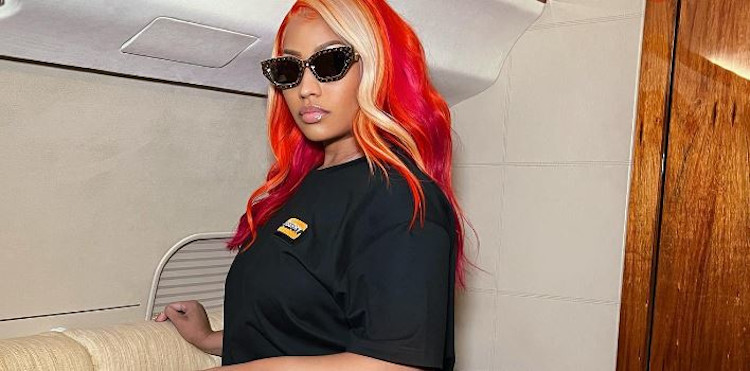 Nicki Minaj believes that the labels of her female rivals are shelling out cash to make Nicki look bad on social media.
She forwarded this theory during a chat with Rah Ali at a listening party for her track Red Ruby Da Sleeze.
"As you rap and you write, you get better. And you get better every day. I think the thing is, now, because of the micowaveability of TikTok artist getting deals, Instagram people getting likes or Twitter people.  Girls' labels and management companies paying for viral tweets and paying for Nicki diss tweets and all that … So now, it's kinda like, if I don't remind them that we're actually here to rap, who will? And then, on top of that, don't ever put me in the same motherf*cking sentence. Don't use my name for any examples. You have to write your verses, period. And I say that with love because I think that now people are feeling the pressure of having to, I don't know, do things fast," Nicki said.
Nicki has staked a lot of her reputation on writing her own raps whereas her rivals don't.