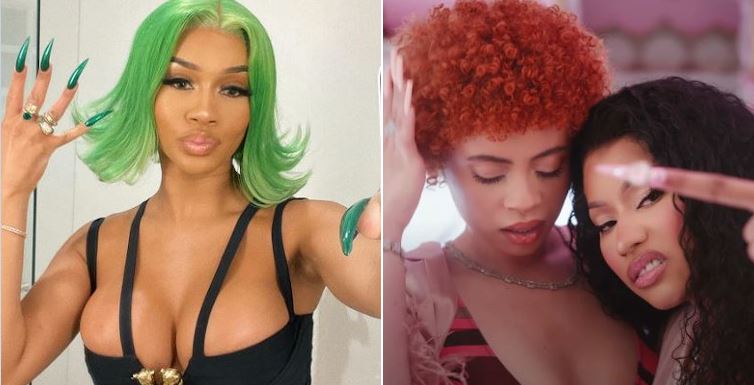 According to JasonMartin, he wrote the track that is now "Barbie World" for Saweatie.
Here's JasonMartin explaining what happened while insisting he will still get paid.
"Y'all going to give me what I deserve.  If Saweatie wants to not trip, that's on here.  But we crafted a record.  OK. That was sent over to Nicki to hop on to submit to te Barbie project.  She said she was gonna do it … Then all of a sudden, a new version was created. Yes, it's a sample, you can do what you want. Whatever.  But n*gga, you can't hear one thing, say you're gonna do this, then go do your version. It ain't happening like that. "Anybody that's in this business knows that that's not how this works … I can so you all the emails, cause I'm on them.