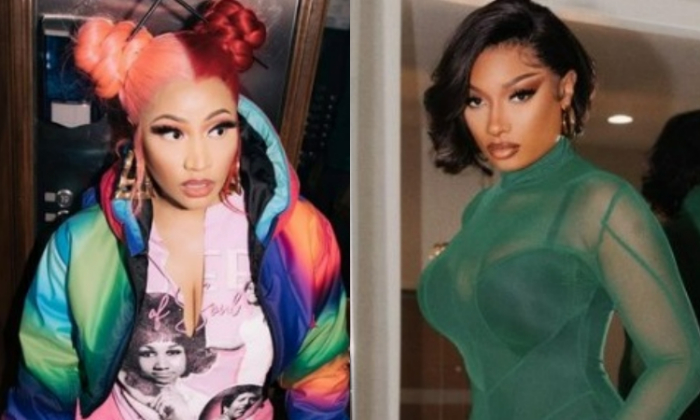 On Saturday, Nicki Minaj hopped on stage with Lil Wayne at Rolling Loud California in Inglewood.
Some are saying that she dissed Megan Thee Stallion during the show. This comes after Nicki was accused of throwing a shot at the Houston rhymer on her new single "Red Ruby Da Sleeze."
"Seven-hundred on 'em horses when we fixin' to leave / But I don't f*ck with horses since Christopher Reeves," rapped Nicki.
Then at Rolling Loud California, she highlighted that line, while breaking it down for the crowd.