Ja Morant is facing a potential 50-game NBA suspension and criminal charges for waving a gun in a Denver strip club after the Grizzlies lost to the Nuggets this weekend.
We know Ja waved the weapon because he posted it on his IG Live.
Morant's biggest issue is that to get the gun to Colorado he likely took it the team plan — which is a major no-no per the league's collective bargaining agreement.
Memphis rapper BlocBoy JB has some advice for his hometown baller that could help him out.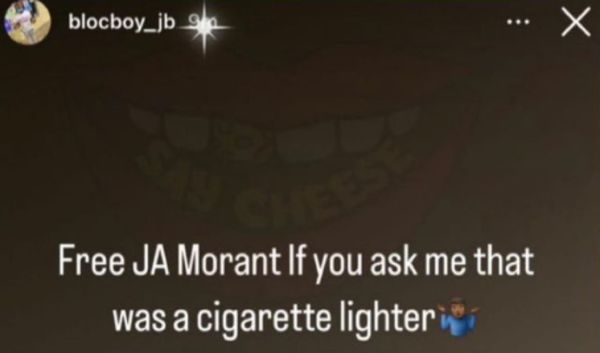 "Free JA Morant If you ask me that was a cigarette lighter," JB quipped on social.
The gun incident follows reports that Ja and his crew beat up teenagers on two separate occasions and that he crew pointed laser pointers (and possible waved guns) and Indiana Pacers staffers.
So a significant suspension may end up being good for Ja,who is running the risk of doing something that could permanently end his NBA career or is life.