Model Stephen Harper is suing Dwight Howard for sexual assault after a threesome gone wrong.
According to Harper, he slide into Howard's DMs and they exchanged flirty messages, which he has as evidence.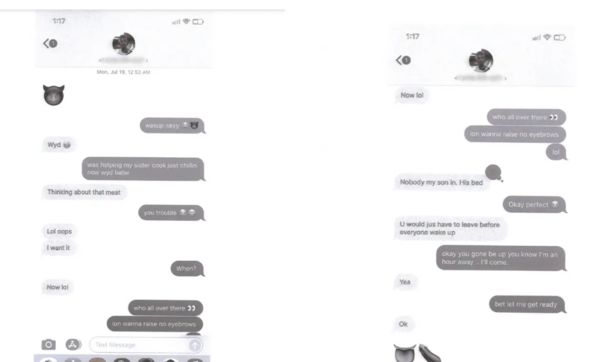 Howard convinced him to come to his home.
However, when Harper arrived he found there was another person there, a man dressed as a woman.
Harper didn't want to go through with a threesome under those circumstances.  
But he claims Howard used his size to force him to perform sex acts.
"Defendant stood up (towering over Mr. Harper), grabbed Mr. Harper by the thighs, forcibly removed Mr. Harper's underwear, held Mr. Harper down, and performed nonconsensual oral sex on Mr. Harper," the suit read. "Mr. Harper was in fear of imminent bodily harm when he was pinned down and forced to remain in place while Defendant continued to sexually assault him."
Howard, who has long maintained he isn't gay, hasn't responded to the suit.
Dwight better stay in China man

Dwight Howard's Alleged Explicit Text Messages With Male Accuser Exposed https://t.co/OizO3IlAcs

— Chicago Bulls Central (@BullsCentralPod) July 20, 2023