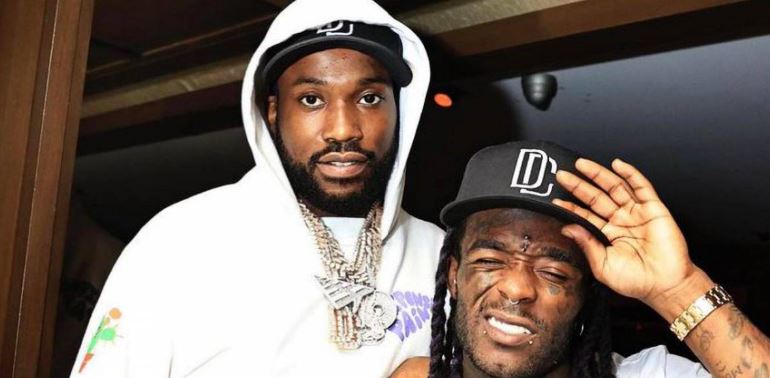 DJ Drama caused a stir when he said that Lil Uzi Vert's song "I Just Wanna Rock" replaced Meek Mill's "Dreams and Nightmares" as Philly's new anthem.
Meek responded to the claim and gave some pushback. Now, Uzi has weighed in and he also shrugged off Drama's words.
"I don't think so," said Uzi on the Grammy red carpet on Sunday. "That song's been around for a very long time, and that song is still hitting exactly the same way. I'm just gonna have to see, in a couple of years, or a decade or whatever … [Meek is] a big homie from Philly, and that's one of my big homies."
He continued. "So I just feed off the energy that he gives, actually, to be able to even produce or put out that type of music … Hopefully, he would hope that for me too. Not yet though it's too early to tell."
Where do you stand on the "I Just Wanna Rock" and "Dreams and Nightmares" comparison? Especially those from Philly.