Earlier this year, Lil Uzi Vert claimed in bars that he had converted J.T. to satanism.
"I make a City Girl believe in Satan," he rapped enthusiastically.
It continues a long line of data points suggesting Vert is down with the devil.  (Say his name fast, for example.)
He addressed his embrace of the Dark Lord in an interview with 032c.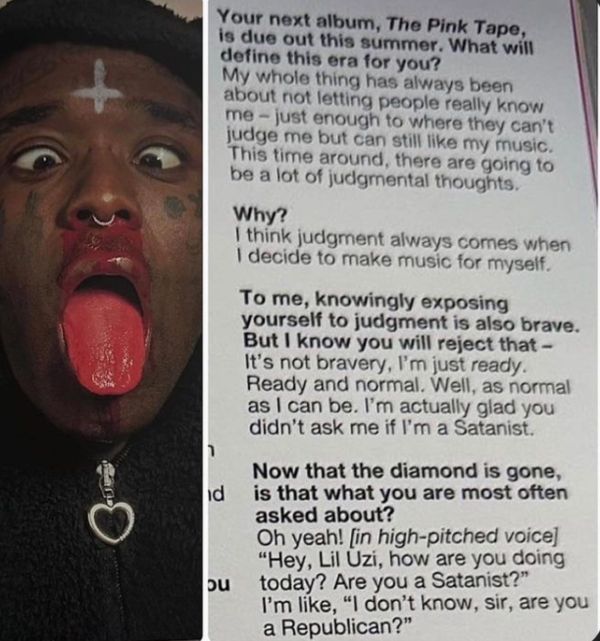 "Oh yeah! [in high-pitched voice]," Vert responded when asked about the question he most gets. "Hey, Lil Uzi how are you doing today?  Are you a Satanist?" I'm like, "I don't know, sire, are you a Republican?"
Does that clear it up?