Lil Reese may just be a bad guy.
He's been grim reaper-ing around Chicago for years and was recently arrested in Texas for aggravated assault of a family member.
Now we have a video of the Chiraq spitter humiliating a homeless man by telling his homies to pour a drink on him.
[embedded content]
For some reason, Reese posted the video of the humiliation
The folks in the comments were not impressed.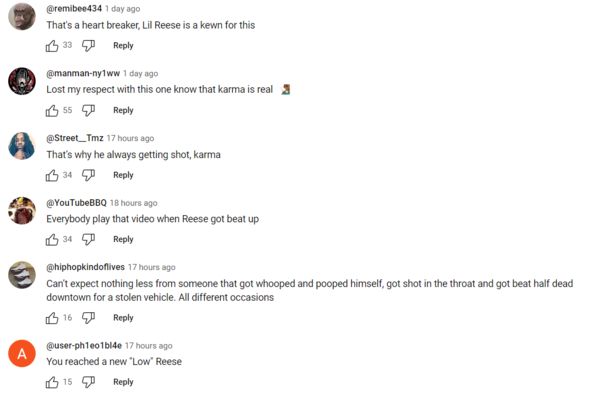 Will karma take care of Reese yet again?