Ice Spice's government name is Isis Naija Gaston.
It's not a name the government likes.
Instagram even less so.
Yesterday, IG removed a post Ice put up that used her real name, which is also the name of a notorious terrorist organization.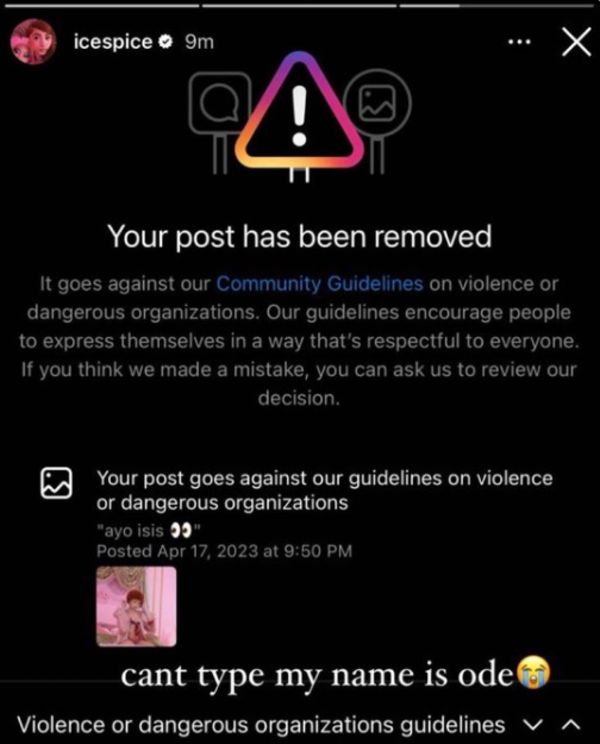 "Ayo, Isis," she typed in the removed post.
Ice had a sense of humor about the removal.
"cant type my name is ode," she typed, adding a laughing emoji.