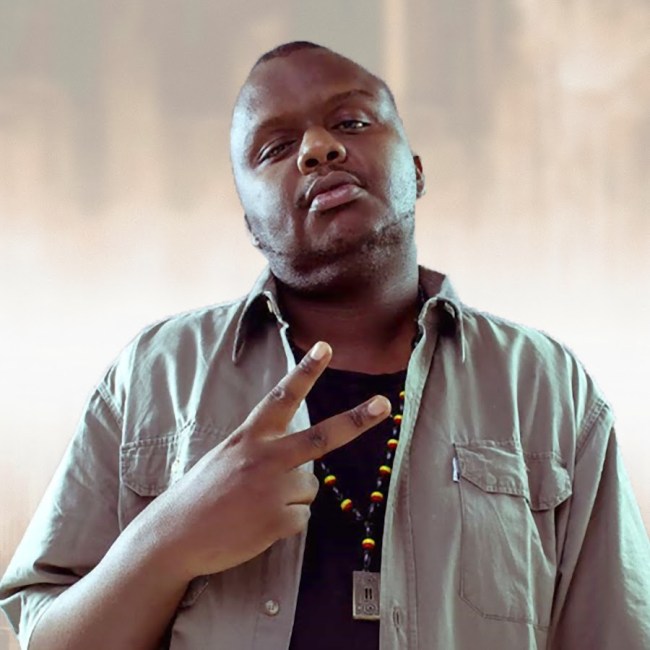 Photo via Mejja/ YouTube
Support real, independent music journalism by subscribing to Passion of the Weiss on Patreon.
The music scene in the East Africa region is so diverse and fascinating that it's really tough to keep up with on a daily basis. When I draft the Afro Jams column at the beginning of every week, I do my best to go through each of the videos premiered in the seven days before. I also check on other streaming services like the extremely locally-focused Mdundo and the more continent-wide Boomplay, whose notifications make my early morning commute a blast. There are literally dozens of new tracks coming from all across the musical spectrum in that geographical area alone; the gospel scene is still super strong and popular and the more traditionally-inclined dance groups still release tracks at a respectable pace. Afropop, amapiano, the various incarnations of afrohouse, and rap all provide a motherlode of new heat every day. 
Out of that region, Kenya produces the most output, as their scenes are generally better at positioning themselves on Internet platforms and receive a bit more media support. Gengetone is perhaps Kenya's most effervescent musical movement. The style emerged from the peripheries of society, an artistic expression made by the urban poor—the young and restless who live among the mean streets and are raised by the hustle. It has been associated with the worst of the worst by a bigoted money-obsessed media that caters the interests of the corrupt, Patrician classes. Naturally, the hungry fight back and these wonderful, interesting sounds find their way to the entire world, one bouncy-as-fuck hit at a time.
The scene has a lot of prominent names, but when it comes to actual veterans of the game—the true OG's—Mejja is among the precious few. Born in the Central Region city of Nyeri, Mejja was a fat boy from the slums, looking for a way out of the block while resisting  the bullying from his neighbors and classmates. He serendipitously found music to be his calling and quickly became a master of his craft, carving a space among the big dogs in the country's rap game, next to legends like Nameless and Jua Cali. 
His effortlessly cool and highly percussive flow are a perfect vehicle for his humorous yet complex lyrics, wherein he shares deep insights on his personal life and the spiciest tales from the hood. But even with his funny delivery, Mejja always comes off remarkably earnest. There is no single trace of irony, no detachment from his environment or himself. His public persona almost resembles that of a living cartoon character, an endearing figure that found his special way to connect with everyone. He's a truly transversal star.
Still, the man considers himself a student of the form. He feels he owes greatly to those who opened the door and to the continuously-expanded scene that's shaped him. This humble element is what keeps the rapper open to new projects and collaborations that, while staying mainly in the Kenyan music bubble, span different genres and latitudes. 
Most recently, he contributed guest vocals to a track from Israeli producer Kutiman, a musical mind who constantly explores new regions and tastes. Focusing specifically on Kenya, he recruited the legendary MC for "Timam", an infectious afrobeats concoction led by sampled acoustic instrumentation and underlined by a catchy, dancefloor-filling bass line. But the creation of this tune goes way beyond that: Kutiman was originally approached by Google during the development of their crowdsourcing app Task Mate, to create a song made up entirely of music and lyrics submitted by users. This task was right up Kutiman's alley, as he first gained notoriety for his Thru You projects (2009), where he seamlessly edited together clips of amateur YouTube musicians into compositions that spanned everything from funk to R&B, hip-hop to house. 
Mejja took the track and infused it with his unique style, giving it a narrative that is both personal and political. As Kenya enters election season in 2022, he reflects on the grudges long held by people on all sides of the social-political spectrum. 
To celebrate this occasion and get close to the man behind the cool-as-hell bars, I approached Mejja during the first weeks of January. He kindly responded to the call and shared some insights on his upbringing, Genge music, the Kenyan music scene, and the recent attention African music is getting in the West. All hail the great Mejja, King of Collabos, Sultan of Gengetone. – Leonel
---
Thank you very much for your time for this interview. My name is Leonel, I am a writer from Mexico and I've been covering African music for a couple of years now. I am a big fan of your work, and of Kenyan music in general. I even opened my Gengetone Mix for Dublab with one of your songs. This is a true honor.
Please tell me about your musical upbringing. How did you first develop the impulse to become an artist, and what made you decide this was your path?
---
Mejja:

Hi Leonel, I'd like to first thank you for your appreciation of the gengetone culture. It is really motivating, since the idea is to spread the culture all over the world. So anyway, the first time I had the impulse to be an artist it was through my big bro. His name is Moha. He had a music group called Ghetto Clan. Every time as they practiced, I used to listen to the flows and the way they were doing it. So I used to steal the verses they were doing and go rap them at school.
I started getting interest and a lot of attention from my schoolmates. I then realized this [was] actually something that I can pursue further; I could mimic my bro and it comes out great! From then on, I started writing my own music. I'd say yes, due to my big bro's influence [it] made me do what I'm doing now: Genge music.
---
You once mentioned that you had low confidence growing up because of the body shaming that was directed at you. How has that experience informed or influenced your attitude towards your public persona and how has it shaped your music?
---
Mejja:

So yeah, It's true. When I was young, I used to get bullied a lot because I was fat and everything. But I was beautiful the way I was. It really made me suffer from low confidence for some time. But when I got into high school, I don't know what happened, I just had more confidence and started really loving myself, appreciating myself more. From then on, it was very liberating. It gave me the attitude to not care about what people say, more confidence in myself. And that is what made me have more confidence… It affected me a lot because previously in my younger years, it was hard for me to rap in front of any person I didn't know.
The confidence helped me overcome that and come out of my shell. It gave me more attitude to not be so self-conscious. And also in my mind I knew there were other kids like me, so I wanted to be an example, [to] motivate them, so that they see that they can be what they want in life. Waagwan!
---
What do you think about the perception that people and the media have about Genge music? How has it changed in the last few years, do you think it's becoming more mainstream now?
---
Mejja:

The perception of Genge music is that people think (assume) that it represents the negative side of the streets. But all we are doing as Genge artists is to merely portray and say what is happening in the streets.
For a long time there was this perception that if you're with a group of Genge artists, you need to take care of your belongings. [Laughs] They used to think—or still do—that Genge artists are the representation of all the illegal activities that we are having in the streets. But that is not the truth; we are just reporting on what is happening. We are just reporters because we live that life, the street life.
But I'd say in the last three years, the general public has started embracing the sound as they understand and appreciate the music more. They have started to love and enjoy it more. This has made gengetone music be more mainstream now, like people in Tanzania listen to Genge music; people in Uganda listen to Genge music. People in Rwanda, Burundi and these days I even get people from Zambia appreciating Genge.
Which is a good thing because Genge music is about those kids from the streets. Because now they can also earn money, [earn] a living without engaging in illegal activities, which in the long run will help their families, and change their lives. So I think it is a positive thing to be mainstream. I'm slowly becoming mainstream in the rest of Africa, beyond East Africa.
---
---
What do you think about the love and attention that African music is getting in the West, especially in the United States and Great Britain? Do you think Kenyan music is receiving its due?
---
Mejja:

I think it's a good thing that African music is getting attention in the West. It's actually been long overdue, so first of all people from the West consuming African music is a good thing. But I have to be honest; I don't think Kenyan music is receiving its due as well percentage-wise because most of the people from the US, Britain, Europe and the rest of the world, think that only the West part of Africa sing that kind of music, that only West Africa is producing good/popular music.
But all in all, I'm really grateful that even West African music is being played [in the West], because you know, the appreciation of African music—and Kenyan music specifically—has to start somewhere.
I know with time people will start exploring the different types of African music and cultures. We [as Kenyan musicians] do also have audiences in the West, [but] we are yet to get to the West African music level of success, but we are heading there.
---
You are considered "The King of Collaborations" by many people in your country. What is your approach to collaborations in general? Has it changed over the years, and how do you decide who to collaborate with?
---
Mejja:

I know they call me the King of Collaborations, but I don't even know how it happened. When the corona initially broke out and there were restrictions, curfews, and lockdowns, I decided to do music with different people. But I hadn't planned it.
For me to collaborate with anyone, we have to have the same vibe. It doesn't matter who it is, [an] established or an up-and-coming artist. We have to have the same vibe and good energy. Because good music is good vibes and energy. So if we vibe, we'll work together. That's how I approach a collaboration.
---
When I watch your music videos I can tell that there's a strong element of humor in them. How important is humor in the creation of your music?
---
Mejja:

I love humor so much! Humor is like air to me, I can't live without humor. I still watch funny cartoons. I love stand-up comedy; Dave Chappelle, Eddie Griffin, Kat Williams and others. That is the way to relax my mind and create. It's so natural for me to use humor in my music because it's something that I love. I just love good vibes and laughing, you know, having a good time. That's why I love comedy movies, stand-up comedy, animations…anything that is funny is good for me. And I also came to realize that when you do important, serious/complex topics in a humorous way, people will listen to that message. If you do it in a serious way, they will be repelled by the message. I use humor to push the ideas that I'm thinking. Because when they finish laughing, they will come to realize what they were laughing about is true in their daily life.
---
In your opinion, what do you think needs to change in Kenya for musicians to gain more international recognition? What do you think is necessary to make Kenyan music as big as Nigerian or Ghanaian music?
---
Mejja:

I think we need to go out more. We need to get out of our comfort zone. I think we have become more comfortable with our audiences in Tanzania, Uganda, Rwanda and Congo, [comfortable] with our East African audiences.
So I think, artists from East Africa should collaborate more with artists from West Africa or other countries for the exposure because our Kenyan music is rich and amazing. Our street vibes and street dancing styles are dope! We only just need that recognition and that is one way to achieve it. Go out more, do more interviews in the West side of Africa, do more interviews and collaborations in the south.
I think we are comfortable in the East. [Laughs] You know, we are at the Equator where the sun is always high shining, so we are always enjoying good summer weather. But I think that is one idea that can work because if they just listen to Kenyan music once, I'm telling you, they will be hooked. Because our music is a mixture [has vibes] of dancehall and a mixture of our traditional drums and sounds…. Genge [is] spiritual music.
---
Lastly, can you share with us some of your plans and ambitions for the near future in your career? What's coming next for Mejja?
---
Mejja:

I want to release my album this year. I'm going to do more collaborations from outside my country. And also I'm planning to do a tour in Britain, Europe, and America. So that is in the works. So if everything goes as planned, it will be a good year [ahead], God willing.
Thank you so much Leonel from Mexico! God bless you! Shukran (Thank you)!