Earlier this year, Ice Spice signed a "partnership" with Nicki Minaj's new label, Heavy On It Records.
We are not sure exactly what that means.
IG Model Winter thinks it means Ice has been silenced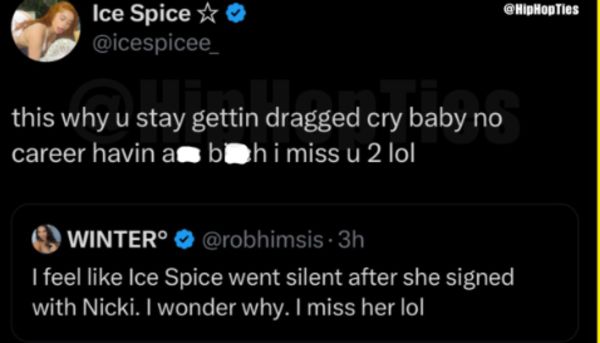 "I feel like Ice Spice went silent after she signed with Nicki.  I wonder why.  I miss her lol," she typed.
Ice didn't take kindly to that.
"this why us stay gettin dragged cry baby no career havin ass bitch i miss u 2 lol," Spice typed.
While Nicki may not be mentoring Ice on music, she's influenced Ice on social media combativeness.