Ice Spice continues to be the flavor of the season.
But not everyone likes all the things she is offering.
Ice was spotted in The Bronx shooting her "In Ha Mood" video and sporting this ensemble.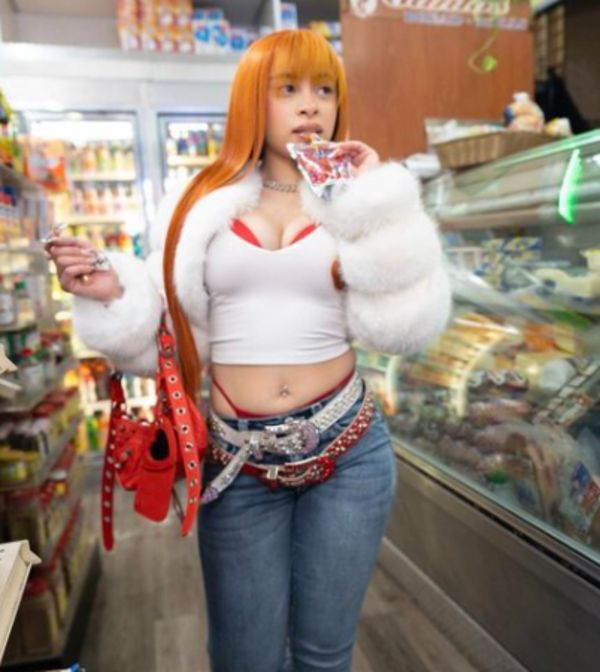 Twitter was not feeling the look.
Ice Spice needs a stylist bro, wtf is this?? 😵‍💫😵‍💫 pic.twitter.com/FvfHzwj2AD

— 🅜🅐🅡🅒🅤🅢 ⚡️ (@Paidinfull912) January 17, 2023
As she tends to do, Ice Spice clapped right back.
u wouldn't get it https://t.co/fn6YEmDR6t

— Ice Spice ☆ (@icespicee_) January 18, 2023
"u wouldn't get it," she mocked.
Now that you've seen her fit four times, what do you think?