Casino Jizzle was a rising star in the Memphis rap scene.
His climb ended this Fourth of July when he was shot and killed in his hometown.
Casino Jizzle was 27.
Police cars flooded the area in which he was killed.
Memphis Artist Casino Jizzle Reportedly Passes Away In His Hometown ?? pic.twitter.com/frT38kSIBk

— Kollege Kidd (@KollegeKidd) July 5, 2023
His BM said goodbye to Jizzle on social.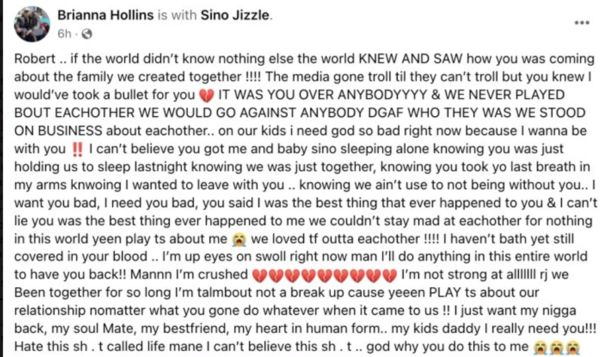 "I just want my n*gga back, my soul Mate, my best friend, my heart in human form … my kids daddy I really need you!!! Hate this sh*t called life mane I can't believe this sh*t .. god why do this to me," she typed.
Jizzle's tracks  "City Girls" and "4x4Real" had millions of streams on YouTube.
RIP.
[embedded content]