Golden showers have been all the rage in Hip Hop since Puffy's girl Yung Miami admitted she likes to be peed on, causing "Pee Diddy" to trend.
In light of that, Boosie wants to make clear he doesn't engage in any type of water play.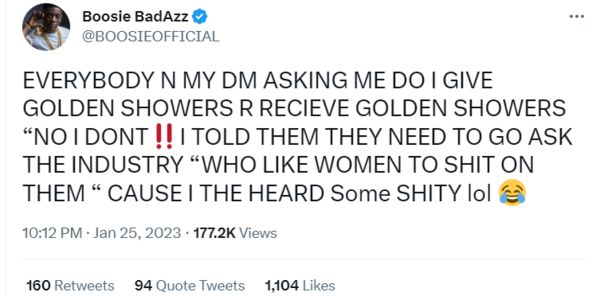 "EVERYBODY N MY DM ASKING ME DO I GIVE GOLDEN SHOWERS R RECIEVE GOLDEN SHOWERS "NO I DONTI TOLD THEM THEY NEED TO GO ASK THE INDUSTRY "WHO LIKE WOMEN TO SH*T ON THEM " CAUSE I THE HEARD Some SH*TY lol," Boosie typed.
Who's Boosie trying to throw under the toilet here?