BlocBoyJB is a confident young rapper 
The Memphis product named the only three rappers he believes can match him bar for bar.
And they are three very big names.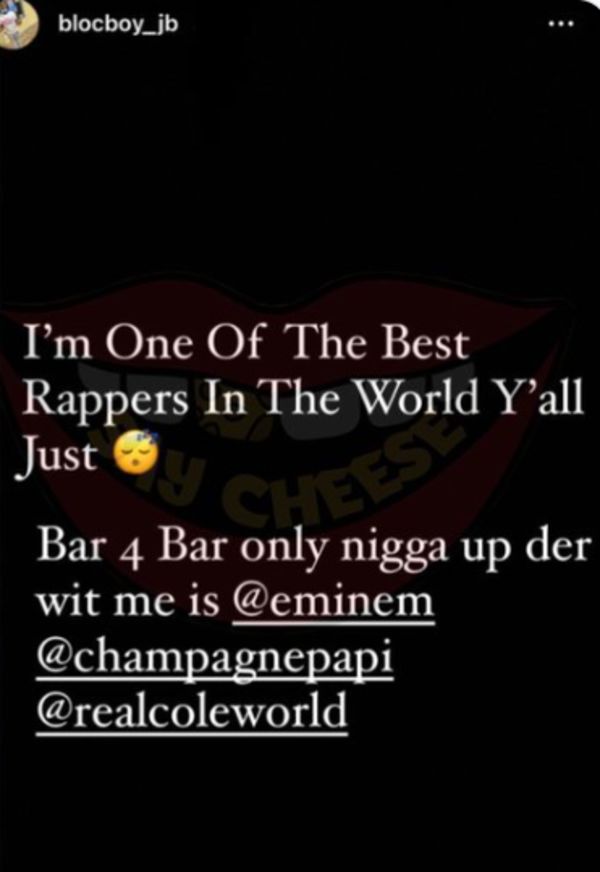 "I'm One Of The Best Rappers In The World Y'all just [sleeping] Bar 4 Bar only n*gga up der wit me is Eminem [Drake] [J Cole]."
What do you think of his flex?