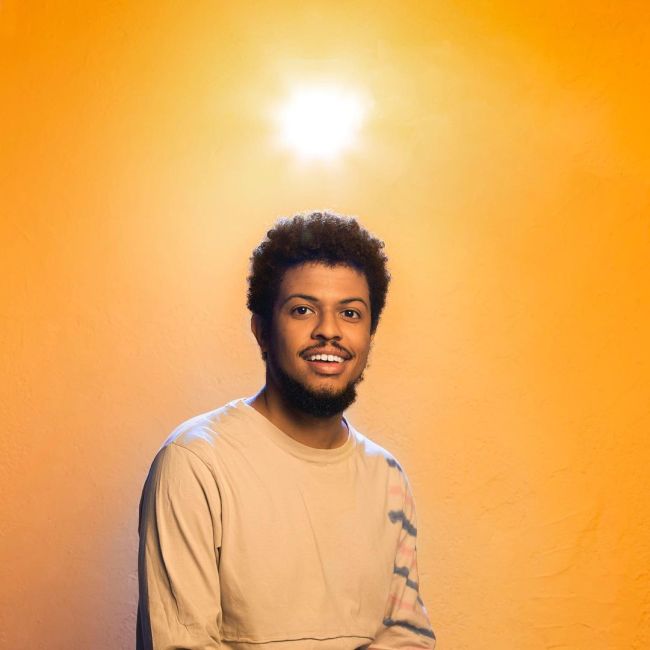 Photo via iblss/ Instagram
16 years of independent rap journalism with no end in sight. Keep it that way by supporting Passion of the Weiss via a subscription to our Patreon.
---
Nate LeBlanc never fucked with Filet-O-Fish in the first place.
---
raja's sun exudes warmth and an almost pastoral sense of calm. Throughout these 17 tracks, the New York-based producer iblss conjures a mid-tempo spell  graced by tasteful guest appearances from like-minded rappers, bookended by field recordings of the soft hum of nature. It gives the album a rare meditative quality that makes it the perfect soundtrack to the thawing of winter and the emergence of spring.
It's the kind of album you want to keep running back. The productions are layered and the guest MCs all offer different styles of expression – some give a quick verse, others offer full songs. It adds up to something off-kilter: neither compilation nor beat tape. Ultimately, it's a fully realized album that is at times challenging but overall, mostly comforting.
Brooklyn-based rapper Nappy Nina, who raps like she's trying not to wake a sleeping roommate but always tucks pearls of wisdom into her verses, is at her best on the cryptic "celery stock." One of Nina's gifts is an economy of words, accomplishing a lot in a small space, and here she cleverly plays with the connections between broth and financial instruments, two different kinds of stocks. Her line "the tax code is mad old and comes with a cost" is a good reminder as we head into mid-April.
iblss has produced tracks on a number of AKAI SOLO projects, and their collaboration here is one of the highlights of the album. A "balrog" is a Tolkien-created monster, and to be honest I was surprised the track wasn't about the boxing Street Fighter character. But these songs aren't "about" anything. As Clement Greenberg said about the freedom from representation in Abstract Expressionist art, paint is paint, surface is surface, and that's all they need to be. Here, beats are beats and rhymes are rhymes, unmoored from definitive structures like "album," "mixtape," "compilation," or "instrumental record." This is a complete body of work that is notable precisely because it edges up against all of those descriptors without embodying any of them fully.
The sounds contained on these, particularly the standalone beats, have a worn quality. One imagines iblss applying filters and plug-ins like costume designers wield sanders and hammers, artificially aging costumes for period films, speeding up the aging process, arriving at a very precise level of decay.
S!lence, fresh off of his very good album Mutatis Mutandis with producer Wavy Bagels, arrives here to dispute the notion of "Good Grief." Having recently experienced a death in the family, I have constantly been saying some variation of "everyone is allowed to grieve differently."  We're at an extraordinarily odd cultural place with the concept of grief. The fictional humanoid Vision got off an extremely good line about it in a miniseries that will likely adorn the funeral programs of dead nerds for decades to come. On the other hand, we refuse to acknowledge, much less grieve, the immense amount of people who have died of Covid, loneliness, or over-indulgence due to both.
Polymath Quelle Chris just about steals the show with his surprisingly tender and straightforward contribution "bebe's peace." In the way that it's surprising that Robin Harris did not voice the stepfather character in the movie version of Bebe's Kids, it's a little surprising that Quelle is portraying a more straightforward rapper than we are used to hearing. His genius lies in tightly coiled rhymes, imbued with multiple layers of potential meaning, not to mention tackling multiple genres (including recent and particularly resonant sea shanty). Here he just raps, in a conversational tone over a loping beat, and that is enough.
Massai closes out the record with "sun in the night." She is a powerful rapper and soulful singer, perhaps best known for her work in the duo H3ir with producer JWords. Massai's declaration that the sun never really stops shining, we just can't see it at night, brings this proceeding to a close where it started, outdoors where iblss would walk his beloved dog raja, to whom the album is dedicated.