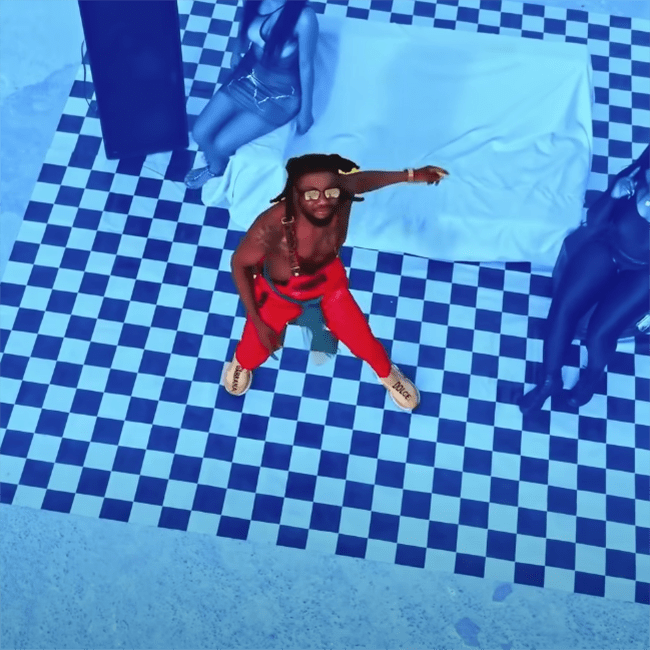 ---
Where else will you find the thoroughly researched rundown of the best up-and-coming artists from the continent of Africa on a weekly basis? At the top it's just us. Support truly independent journalism by subscribing to Passion of the Weiss on Patreon.
African music never sleeps, and neither does Leonel.
---
Safi Diabaté –

"Mon Ex"
---
From Mali: A synthesis of griot traditions reaching out to modernity, Safi uses the sounds of the kora and the calabash, ancient to the Kita region, to address the all-too-contemporary topic of talking shit about your ex. Safi kills it in the booth with her signature robust tone, and the way she both complements and subverts the pentatonic scale in the melody is an achievement in itself.
---
Obam's –

"Rein"
---
From Ivory Coast: What I love about this rather colorful approach to coupé décalé is Obam's hushed, whispery flow, and how it makes it feel kind of gentle, the warm keyboard chords giving it extra smoothness. The beat goes down easier in this environment, but it feels just as fun.
---
MDO x Draya –

"tou nem ai"
---
From Cabo Verde: That tender, atmospheric variant of kizomba that usually comes from Cabo Verde is having a very interesting moment in 2022, and this tune is an example on how to use this calm, romantic aspect to your advantage. The MDO/Draya combination, his voice heavy but delicate, hers so undeniably silky, truly shines in this understated beat. It feels like these two voices were meant to meld together.
---
Chelsea Dinorath –

"Toi et Moi"
---
From Angola: Despite the French title, and the use of English in some verses, this tune comes from Lusophone Angola, and judging by the sound of this kizomba-r&b hybrid, could only come from the Lusophone countries. There is a certain sensibility that feels endemic to those scenes, of which Chelsea Dinorath is the perfect embodiment. Her captivating tone, and the subtle drama in her melodies make a beautiful contrast with the alternative r&b-indebted vibes in the instrumental.
---
Sosuun –

"Beast"
---
From Kenya: Sosuun's rapped flow is quite awe-inducing, her tone taking advantage of the rhythmic stickiness of the Swahili language while tying triplets with 16th-notes like she's playing a drum solo. And all of this is wonderfully served by the synth-marimba-backed trap beat; it has the right intensity and works within the right framework for Sosuun to explode.
---
Rekles –

"Dakika Tano"
---
From Kenya: Gengetone depends on immediacy, on a tight beat with a simple premise and few elements, because most of all, it is about flavor. Rekles' suave-but-gangsta tone turns this into an instant sleaze-fest, like Biggie ripping through classic Bad Boy party jams. He's one of the best to ever do it.
---
Gil Semedo x Calema x Soraia Ramos x Mito Kaskas –

"Gostu Sabi"
---
From Cabo Verde/Sao Tomé: The king of Cabo Verdean music returns with a track that is pure exuberance, pure celebration. Using a very intriguing combination of Funaná snares, accordions, and even a samba batucada, Semedo brings the melodic talents of Sao Tomean duo Calema and compatriot Soraia Ramos for "Gostu Sabi" a triumphant display of the transformative power of Luso-African music. Mito Kaskas' Funaná rap in the bridge is the icing on the cake, rounding up a party masterpiece.
---
Xaven x Nez Long –

"Idedeshe"
---
From Zambia: Zambian urban music is slowly catching up to the East African developments and building a vibe of its own, and this clattering beat is a great example on how to milk clickers and shakers in a dancehall beat. Add two of the nastiest flows in the country and you got a great dance floor-filler. I promise you, the room will burn.
---