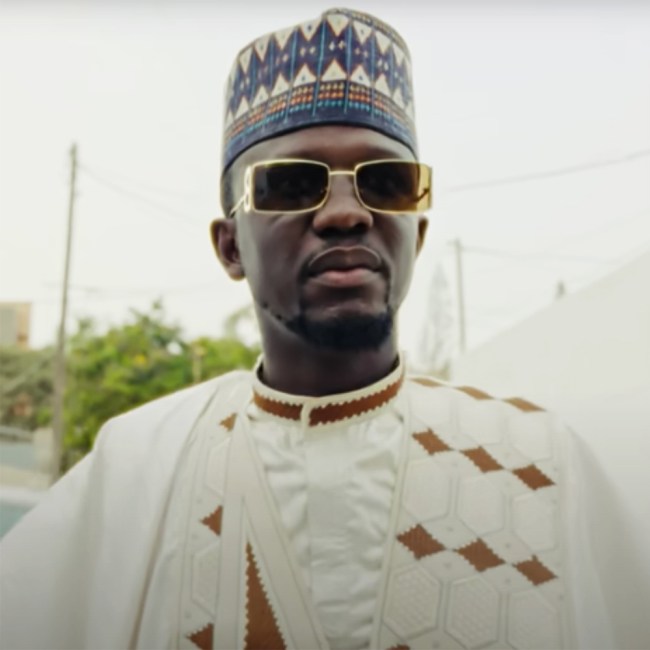 ---
Where else will you find the thoroughly researched rundown of the best up-and-coming artists from the continent of Africa on a weekly basis? At the top it's just us. Support truly independent journalism by subscribing to Passion of the Weiss on Patreon.
African music never sleeps, and neither does Leonel.
---
One Lyrical X Leyna X Bass Thioung –

"Dozéko"
---
From Senegal: One Lyrical has positioned himself as one of the most musically progressive artists in Senegal due to his unmatched beat selection and production choices; he incorporates the sabar drums of mbalax in fresh and exciting ways, and his flirtations with European electronic styles are slowly changing the game. For "Dozéko", he wraps the drums in a future bass package, where he and guest Bass Thioung just let it rip, while Leyna underlines the proceedings melodically.
---
Ngaaka Blindé X Ame Bongo –

"Vradj"
---
From Senegal: Senegalese drums are naturally irresistible, and they lend themselves easily into all kinds of arrangements. For "Vradj", Blindé just uses drums and a synth-flute, but really, what else do you need?
---
MPR –

"Makambu"
---
From Democratic Republic of Congo: We needed this exact kind of throwback tune; Congolese group MPR takes us back to one of their country's most treasured traditions: old orchestral rumba. Those brass arrangements give me 70s vibes in all the right ways.
---
Cage One X Elisabeth Ventura X Anna Joyce –

"Outro Nível"
---
From Mozambique/Angola: Kizomba lives and dies on the vocals, but someone like Cage One is especially reliable in that respect; his relatable, accessible tone works greatly with this late-night production, but it's the women in this track that take the cake. Elisabeth Ventura's semi-rapped verse delivers a much needed shot of energy.
---
Dagi D –

"Hagere"
---
From Ethiopia: Aided by a very catchy plucked synth (a faux krar, maybe?), some guitars and a tumpa tumpa, Dagi's charisma shines through this one. The melodies are immediate and easy to take with you, which is just enough for anyone to put on their weekly playlists.
---
Emmy –

"Easy"
---
From Rwanda: This is perhaps the closest I've found to a perfect summer solstice song. Those aqueous synths feel like the month of July, an Equatorial breeze running through the track, and Emmy's swift melodies carry this forward and make you wanna play it again and again.
---
VDJ Jones X Exray X Jeshi Jinga X DJ Meta –

"Kang'ethe"
---
From Kenya: VDJ Jones is one of the artists that are most faithful to that simple formula of gengetone — all he needs here is a thick tumpa tumpa beat and a middle eastern sample, with some piano chords for dressing. But he wanted to share this one with his friends, so he brings over Exray, Jeshi and Meta, all contributing their energy and fire verses for a textbook example of the Kenyan barrio sound. No imitations.
---
Fathermoh X Ssaru X Iphoolish X Exray –

"Kwaito"
---
From Kenya: For an extra dose of Gengetone, look no further than this Fathermoh-lead posse cut featuring (again) the big Exray, along with Ssaru, one of the most fire women rappers in the country, and the always reliable Iphoolish. "Kwaito" gives us another flavor of the classic genge; this tune combines dancehall beats, some traditional drums, and a few orchestral hits (some producers freakin' love using that stuff), for maximum bounciness.
---