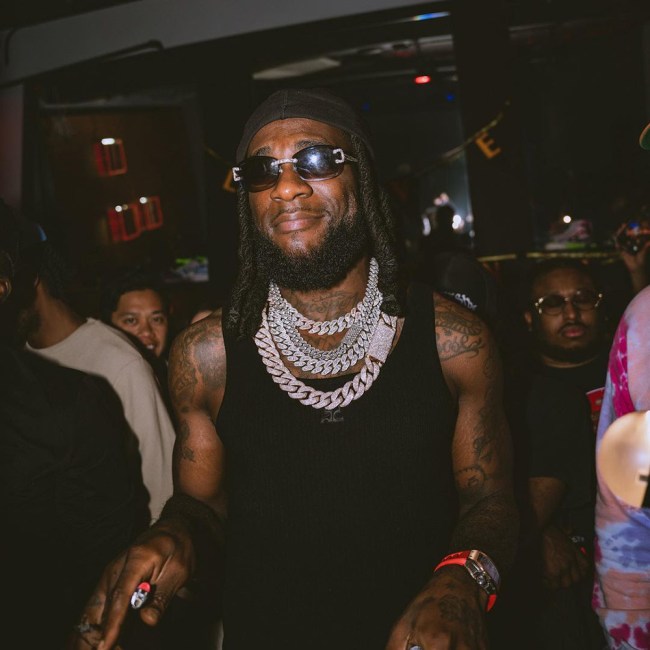 Photo via Burna Boy/Instagram
---
Where else will you find the thoroughly researched rundown of the best up-and-coming artists from the continent of Africa on a weekly basis? At the top it's just us. Support truly independent journalism by subscribing to Passion of the Weiss on Patreon.
African music never sleeps, and neither does Leonel.
---
C4 Pedro –

"Cofres do Céu"
---
From Angola: Angolan superstar C4 Pedro has built one of the most exciting musical catalogs in kizomba music, his greatness resides in how he transforms his voice into a vehicle for honest, profound expression. You feel it when he's lovelorn, and feel it even more when he's heartbroken. Most importantly, he always comes off well-grounded, balanced and mature. "Cofres do Céu" has a jazzy feel, complemented by that exquisite saxophone, and Pedro turns the spotlight back to him with remarkable skill.
---
Burna Boy –

"Vanilla"
---
From Nigeria: And speaking of jazzy afropop, it doesn't get any better than Nigeria's best melodist trying his hand at this sensual sax-led ditty. Burna's voice, equal parts dancehall seductor and gospel truth-teller, glides effortlessly through this elegant production, a perfect companion to July afternoons in the beach.
---
Tonton Pal –

"Furu"
---
From Mali: It's always great to stumble into a tune as vibrant and as genuinely joyful as Tonton's "Furu". And if you want to know what's it about, the video says it all. Wedding tunes rarely sound this fun.
---
J.O.Y –

"Stress"
---
From Cameroon: This new track by Cameroonian upstart J.O.Y brings the best of two scenes — the sophisticated coolness of francophone afropop, and the immediacy and accessibility of the Afrobeats style from their English-speaking neighbors. "Stress", with its English lyrics and her unique melodic sensibility, will easily make her local scene happy and also appeal to Anglophones both in Cameroon and abroad.
---
Deejay Telio –

"Bon Appétit"
---
From Angola: Deejay Telio has the rare skill of hitting the right rhythmic hook every time. He's a master of uptempo tunes, and even when this song has a drumless first verse, Telio stays true to his trademark bounciness, and offers a Latino-flavored afro dance banger. That wooden drum-led tump tumpa could feel right at home with Brazilian styles and even Guaracha colombiana.
---
Bonus Tracks
---
---