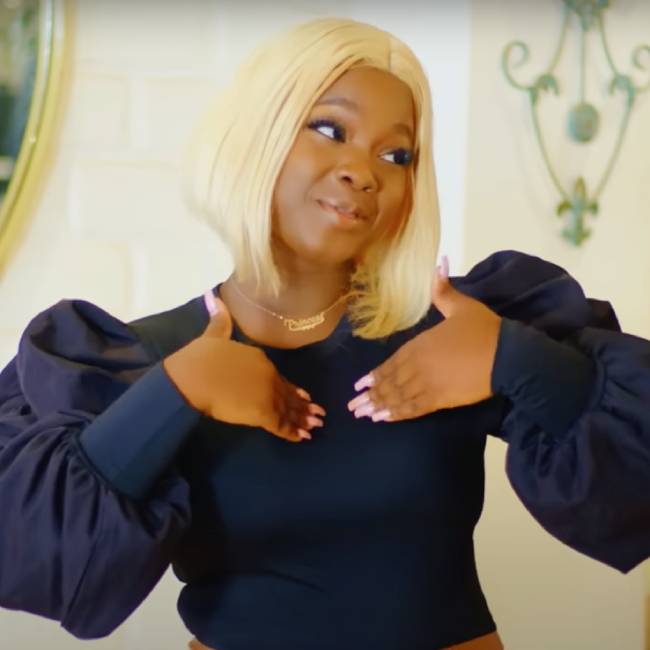 Photo via Maïmouna Soumbounou/YouTube
---
Where else will you find the thoroughly researched rundown of the best up-and-coming artists from the continent of Africa on a weekly basis? At the top it's just us. Support truly independent journalism by subscribing to Passion of the Weiss on Patreon.
African music never sleeps, and neither does Leonel.
---
Maimouna Soumbounou –

"Ne Togo Be Daoula"
---
From Mali: Behind the traditional melodies of the peoples of the Sahel there is a certain mystique, an evocative quality that takes us back in time. Those melismatic pentatonic phrasings express a deep devotion to the land, to life. Maimouna brings these melodic roots to this modern beat, slightly faster than the most common afrobeats today, and gives it immense depth. The end result is an absolute delight.
---
Junior Barry –

"Magasin chinois"
---
From Guinea: It is no secret that dancehall is basically just a modern expression of rhythms with African origins articulated by the Caribbean diaspora, but it is fascinating how different regions of the mother continent bring the elements of dancehall back home; in "magasin chinois", Junior Barry gives it his Guinean touch, with a production halfway between dancehall, soca, and afropop, complete with percussions native to the region and a flow that stands out, not only for its originality, but for its contagiousness.
---
Kamichi –

"Kano Kana"
---
From Rwanda: I've read articles about Rwandan star Kamichi that describe his voice as "hoarse" but songs like "Kano Kana" show that he can adapt to lighter beats and make use of a smooth register and still pull off a great track. And the way the production implements Bantu wood percussions to the tum-tum-pa rhythm is exquisite.
---
Valter Artístico –

"Chora Mais"
---
From Mozambique: I love Valter Artístico's silky, airy voice more and more, especially because he uses it in lyrics that deal with issues that require providing some nuance. In "Chora Mais" ("Cry More") the Mozambican shares a bittersweet story, singing partly out of spite but with a few moments of irony, and his voice works wonderfully to give us the full spectrum. Besides, what a good melodist he has become over the years.
---
Calema –

"Toca a Todos"
---
From São Tomé e Princípe: Calema, the most important musical export of São Tomé e Princípe, is one of the best singles groups in the entire continent, and in "Toca a Todos" they show what they are made of. The brothers Antonio and Fradique become one at the moment of harmonizing, which blends excellently with the kizomba keyboards and the more spacious beats of the song. On a production level, the way the percussions are mixed is tremendous, everything is situated in the right place in the aural space, and each part does its job to completely surround you.
---
Bonus Jams
---