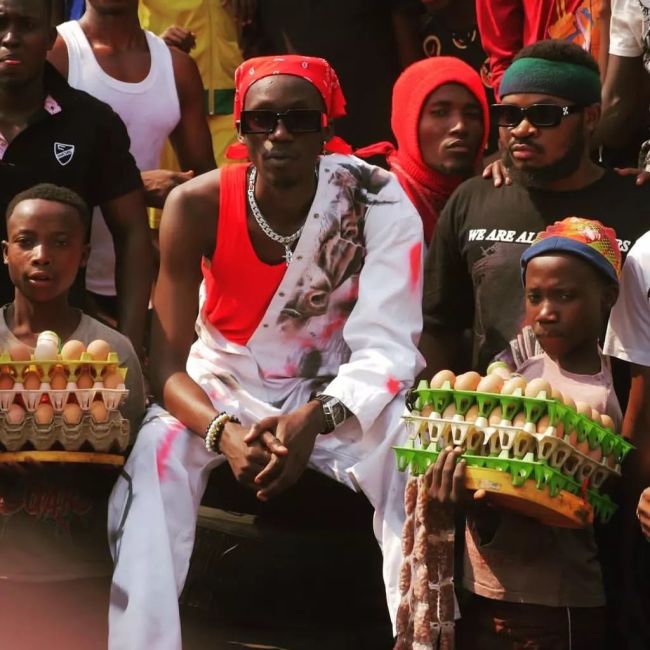 Wiz Designer/Instagram
---
Where else will you find the thoroughly researched rundown of the best up-and-coming artists from the continent of Africa on a weekly basis? At the top it's just us. Support truly independent journalism by subscribing to Passion of the Weiss on Patreon.
African music never sleeps, and neither does Leonel.
---
Wiz Designer –

"Ni Mutuze Pe"
---
From Burundi: Burundian deejay Wiz Designer is a natural crowd mover; his commanding presence, his impeccable beat selection and emphasis on immediacy set him apart from so many other fellow countrymen connecting the worlds of dancehall and urban pop. His tunes stand out due to his effortless, matter-of-fact delivery, but in the case of "Ni Mutuze Pe", let's not fool ourselves, it's mainly the funk bass. That low end jumps on you and never lets go.
---
Talon Pillon x Gwada Maga –

"Binta Bidhon"
---
From Guinea: And speaking of dancehall, like, real-ass, piano sprinkled, digital tumpa tumpa dancehall, it doesn't get any better than this. Gwada's shouty, humorous flow and Talon's heavy autotune are a match made in heaven.
---
Habib Fatako –

"Guidho"
---
From Guinea: Habib Fatako's voice is one of Guinean music's best on the strength of his melismatic ability. He goes up and down the scales almost as cleanly as the guitar (playing kora moves, by the way), and he does need to do much in the way of phrasings; there are times he just lets the beat breath and guide the way.
---
VDA –

"Môgô Kélé"
---
From Ivory Coast/Mali: Zouglou legends VDA are the kind of group you expect a song like this from; part pop single, part diplomatic effort, "Môgô Kélé" speaks about unity, and the pride of sister nations Mali and Cote D'Ivoire, pictures of their presidents and all. What's more surprising though, is the fact that the vocal layering and harmonies to be this compelling. Just listen to those coming together as one.
---
Bebé Cool –

"Boss Lady"
---
From Uganda: Luga flow is getting bouncier and bouncier lately; yes, the genre has always taken serious cues from dancehall and soca (especially soca in its more melodious elements), but the East African log drum sounds prevail and the artists are getting more committed to fusing their countries traditional sensibilities while making it accessible to continent-wide pop markets. And yes, "Boss Lady" is a textbook example of this trend, in all of its afropop glory.
---
Bonus Jams:
---