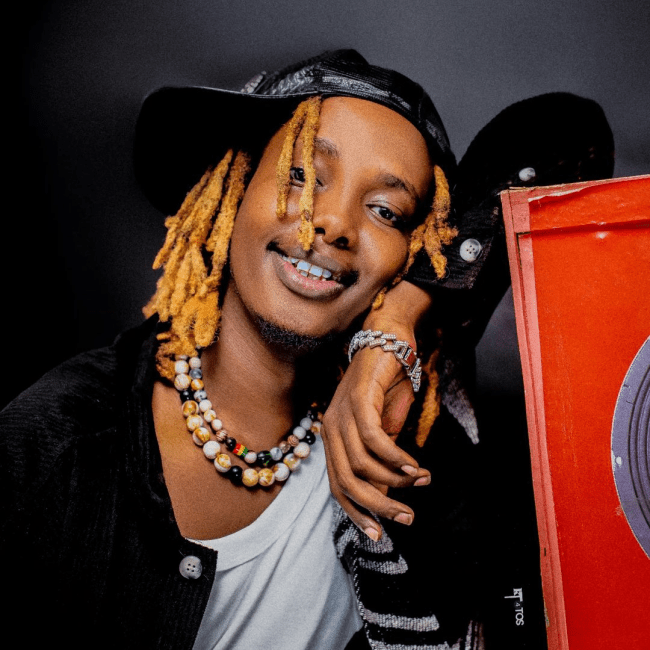 Feffe Bussi/Instagram
---
Where else will you find the thoroughly researched rundown of the best up-and-coming artists from the continent of Africa on a weekly basis? At the top it's just us. Support truly independent journalism by subscribing to Passion of the Weiss on Patreon.
African music never sleeps, and neither does Leonel.
---
Feffe Bussi –

"Massape"
---
From Uganda: Feffe Bussi is, first and foremost, a dancehall deejay, and no pop crossovers or collaborations will diminish that. The Luga Flow star is completely at home in "Massape", and makes the riddim work with his unique cadence and his immediately hard-hitting hooks. And yes, that's a Sean Paul interpolation in the middle section.
---
Yemi Alade –

"Begging"
---
From Nigeria: At this point we all know what to expect from Yemi Alade: Catchy, incredibly well-sung hooks, an emphasis on the natural strengths of her tone, and production excellence. And she delivers greatly in "Begging", where two generations of Nigerian sounds make love to each other. The closest thing to an ideal Afrobeat/Afrobeats experience.
---
Zara Williams x C4 Pedro –

"Na Boloko"
---
From DR Congo/Angola: Oh man, the beat, the beat. "Na Boloko" is one of those tunes that grab you by the throat with the rhythm alone, especially that syncopated cowbell that penetrates the senses even more than the flute line and the synth-bass do. Zara and Pedro know where they are landing on and just exchange hooks while they chill and let the bounce take them.
---
2B Francky –

"Ngwàn ì Mánghâ"
---
From Cameroon: Artist/comedian 2B Francky is having a surprisingly strong singles run, giving us some of the most interesting sounds in recent months in Cameroonian music. This one stands out on its reliance on the polyrhythms of bikutsi, but the best is set to a pace that's closer to your typical afropop. The inclusion of the traditional lutes feel particularly poignant, punching the beat and granting it even more gravitas and authenticity.
---
Ehz Kay x Azah x Birdy x Denzy x Ian –

"Amina"
---
From Cameroon: Posse cuts in afropop are generally divorced from typical tunes, as they are mostly displays of skills and flow than more structured songs, but "Amina" proves itself a worthy exception. Yes, each artist has a verse, but the song's main focus is on the hook. The chorus is sung by everyone involved, each one after their respective verse, and delivered in five unique ways. That the hook itself is so sweet and memorable also helps a lot; that's the sign of actual good songcraft.
---