While a good chunk of the rap game was at Michael Rubin's Hampton's white party over the Fourth of July, 50 Cent did not attend.
This evening he gave some insight into why he missed the big bash.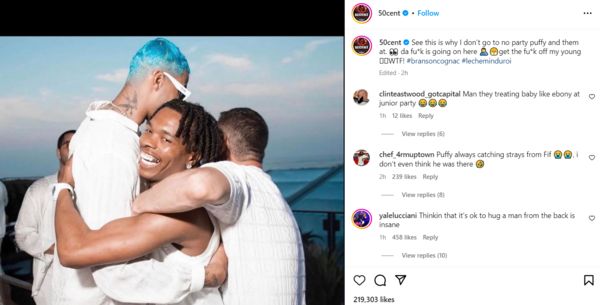 "See this is why I don't go to no party puffy and them at. ? da fu*k is going on here ?‍♂️?get the fu*k off my young ??WTF," 50 Cent captioned a photo of Lil Baby getting hugged from behind by Rubin and from in front by a blue haired man.
Diddy hasn't thrown a white party in the Hamptons in about 15 years. Recently Rubin, a sporting goods magnate who used to own part of the 76ers, has taken the reins on the concept.
Do you think rituals were performed on young Baby during the bash?